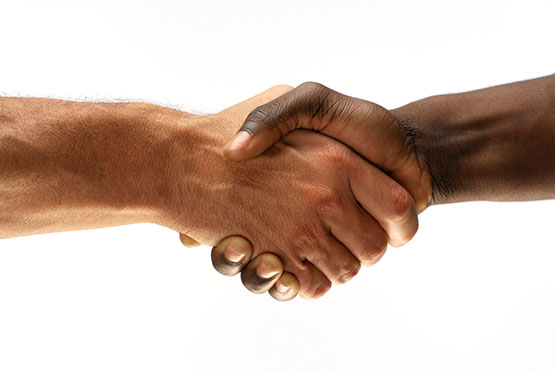 If your hand is impaired in any way, surgery may improve your condition.
This type of very specialized surgery can treat diseases that cause pain and impair the strength, function and flexibility of your wrist and fingers.
Surgery seeks to restore to near normal the function of fingers and hands injured by trauma or to correct abnormalities that were present at birth. Specifically, hand surgery can treat:
---
Carpal Tunnel Syndrome
A condition caused by pressure to the median nerve within the wrist, or carpal tunnel. You might feel pain, a tingling sensation, numbness of the fingers, weakness or aching. Carpal tunnel syndrome is associated with multiple conditions including: repetitive motion or overuse, fluid retention during pregnancy, injury to the nerve in the carpal tunnel or rheumatoid arthritis.
Rheumatoid arthritis
A disabling disease that can cause severe inflammation in any joint of the body. In the hand, it can deform fingers and impair movement.
Dupuytren's contracture
A disabling hand disorder in which thick, scar-like tissue bands form within the palm and may extend into the fingers. It can cause restricted movement, bending the fingers into an abnormal position.
---
Is it right for me?
Hand surgery is a highly individualized procedure which can be performed on people of any age and is a good option for you if:
You do not have additional medical conditions or other illnesses that may impair healing
You are a non-smoker
You have a positive outlook and realistic goals for your hand surgery
You are committed to following your plastic surgeon's prescribed course of treatment
In some conditions, hand surgery is necessary to treat wounds and to help painful conditions
---
Important facts about the safety and risks of hand surgery
The decision to have hand surgery is extremely personal and you'll have to decide if the benefits will achieve your goals and if the risks and potential complications are acceptable. Your plastic surgeon and/or staff will explain in detail the risks associated with surgery. You will be asked to sign consent forms to ensure that you fully understand the procedure you will undergo, the alternatives and the most likely risks and potential complications.
Some of the risks include:
Bleeding (hematoma)
Blood clots
Infection
Anesthesia risks
Unfavorable scarring
Change in skin sensation
Skin contour irregularities
Skin discoloration/swelling
Poor healing of incisions
Unexpected hand swelling
Allergies to tape, suture materials and glues, blood products, topical preparations or injected agents
Deep vein thrombosis, cardiac and pulmonary complications
Damage to deeper structures — such as nerves, blood vessels, muscles, and lungs — can occur and may be temporary or permanent
Pain, which may persist
Possibility of revisional surgery
---
Be sure to ask questions: It's very important to ask your plastic surgeon questions about your procedure. It's natural to feel some anxiety, whether it's excitement for your anticipated new look or a bit of preoperative stress. Don't be shy about discussing these feelings with your plastic surgeon.
Additional risks associated with these specific surgeries include:
Non-improvement
Recurrence of carpal tunnel syndrome
Additional incisions necessary because cut tendons may retract
Failure of tendon repair
Inability to restore function
Tendon scarring
Additional incisions necessary because cut tendons may retract
Inability to restore function
Tendon scarring
Abnormal tendon position
Additional incisions necessary where scarring occurs or to make new incisions to release scar tissue that is limiting tendon motion
Inability to restore function
Recurrent tendon scarring
Rupture of tendon
Seroma (fluid accumulation)
Wound breakdown
Non-improvement
Tendon scarring